Get to know the Aion bank and download the app to your smartphone
Apps, Banks, Currencies Posted by admin on Tue, Aug 17th, 2021 @ 7:26:23 AM 1964 0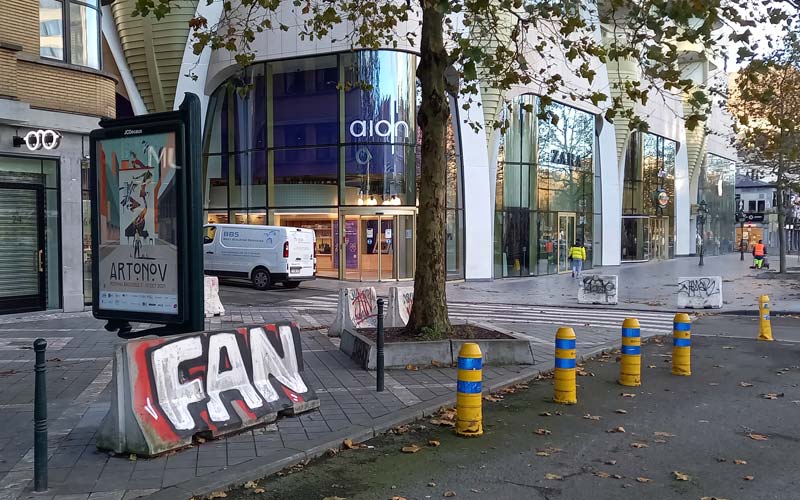 Aion Bank is a full-service digital bank. It was founded in October 2019 and launched commercially in Belgium, in February 2020 with headquarters in the Brussels-Capital Region. Operating under a Belgian banking license it is supervised by the National Bank of Belgium. Alongside its flagship branch located on the Avenue de la Toison d'Or in Brussels, Aion Bank operates four additional branches nationwide.
History
Banca Monte Paschi Belgio, which has been operating in Belgium since 1947, changed its name to AION in October 2019. Banca Monte Paschi Belgio was acquired in 2019 by Monte dei Paschi di Siena (BMP). This is one of the world's oldest banking groups, established by US investment fund Warburg Pincus in June 2019. It was Warburg Pincus' ambition to transform BMP Belgio into a full-service, subscription-only digital bank, designed for both individuals as SMEs.
Warburg Pincus turned to Vodeno, a Polish technology company founded by Wojciech Sobieraj, to accelerate Aion Bank's digital transformation. Wojciech Sobieraj is a banking expert who previously set up the Polish bank, Alior Bank. Sobieraj is the current CEO of Aion Bank.
In June 2020, Kim Van Esbroeck, former Chief Commercial Officer of Bancontact Payconiq Company, was hired as the bank's Country Head in Belgium.
Why Aion Bank?
Switch to all-inclusive banking
–> Investing in ETFs
(Exchange Traded Funds)
–> Get a high interest rate on your savings account
–> Borrow at a low interest rate
–> No hidden costs. 100% digital. 100% transparent.
Aion's bank services
Unlimited daily banking
With Premium membership you have access to International transfers, foreign currency exchange, Unlimited ATM cash withdrawals. Maestro debit and Mastercard credit cards. Apple Pay and Google Pay.
Easy automated investing
You can invest in Exchange Traded Funds (ETFs) from as little as € 100. It is fully automatic, with no investment costs or commission. Everything you earn remains yours!
Low-interest personal loans
Fully digital loan application. Borrow between €3000 – €35,000. Use our personal loan calculator to find the perfect loan for you.
Attention, borrowing money also costs money. To be eligible, we require 3+ months permanent employment with a minimum monthly income of €1200 after taxes and deductions.
Boost your savings
Start saving with one of the highest interest rates in Belgium. Your deposits are protected up to €100,000. Compare our savings rate to your current bank's saving rate.
See how much more you can save
MoneyMax™ Money-Savings Tools
Reduce your utility bills. Save on mobile phone charges. Find better deals on online shopping, and much more.
Discover MoneyMax™
Visit us at our Flagship Branch
Avenue de la Toison d'Or 26-28, 1050 Ixelles, Brussels.
At our Flagship Branch, our team of advisors are always on hand to help. Come and visit us from Monday – Saturday, 10:00 am – 6:00 pm. We look forward to seeing you soon.
Download the app
Over 25% off Premium Membership
As a limited special offer we're offering over 25% off Premium Membership for 12 months. That means you'll only pay €14 / month. What's more, your first month will be free!
To take advantage of this offer simply download the Aion Bank app from App Store or Google Play.
What is MDB?
MDB is world's most popular Material Design framework for building responsive, mobile-first websites and apps.
MDB - trusted by 400 000 + developers & designers
---
MDB free download