Cryptocurrency Exchanges
Cryptocurrency Posted by admin on Wed, Mar 31st, 2021 @ 7:43:50 PM
67
0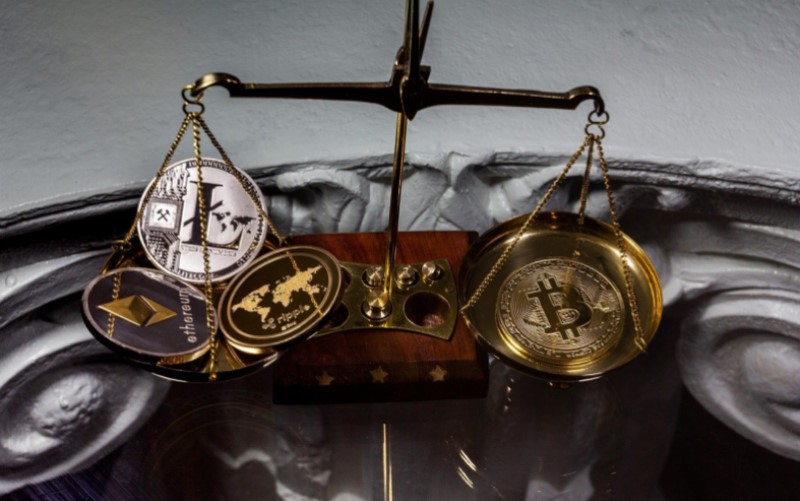 On an online cryptocurrency exchange, customers can trade cryptocurrencies for other assets. Like conventional fiat money or other digital currency. Exchanges accept payments by credit card, bank transfer or other forms of payment. In return, they give digital currency or cryptocurrencies. A cryptocurrency exchange can be a market maker that typically takes supply-demand spreads as a transaction commission or otherwise simply charges a fee. Some brokers who also focus on stocks and other assets only allow users to buy cryptocurrencies and not include them in cryptocurrency wallets. Only dedicated cryptocurrency exchanges such as Binance and Coinbase allow cryptocurrency withdrawals.
Operation
The exchanges can send cryptocurrency to a user's personal cryptocurrency wallet. Some digital currency balances can be converted into anonymous prepaid cards. These can be used to withdraw money from ATMs located around the world. Other digital currencies are backed by real commodities such as gold.
The creators of digital currency and digital currency exchange are two things. The creator does not always have a link with the Exchange. In one type of system, Digital Currency Providers (DCP) are companies that maintain and manage accounts for their customers, but generally do not issue digital currency directly to those customers. Customers buy or sell digital currency on Exchanges, which transfer the digital currency to or from the customer's DCP account. Some Exchanges are subsidiaries of DCP, but many are legally independent companies. The denomination of funds held in DCP accounts can be a real or a fictitious currency.
Digital currency exchange can be a physical business or a strictly online business. As a physical company, it exchanges traditional payment methods and digital currencies. As an online business, it exchanges money transferred electronically and digital currency.
Oftentimes, digital currency exchanges operate outside of western countries to avoid regulation and prosecution. However, they do use Western fiat currencies and have bank accounts in different countries to facilitate deposits in different national currencies.
Decentralized Exchanges such as Etherdelta, IDEX, and HADAX do not store users' money on the Exchange but instead facilitate peer-to-peer cryptocurrency trading. Decentralized exchanges are resilient to security concerns affecting other exchanges, but are facing low trading volumes from mid-2018.
History
Earliest
In 2004, three Australian-based digital currency exchange companies voluntarily closed after an investigation by the Australian Securities and Investments Commission (ASIC). The financial services offered legally required an Australian license which the companies did not have.
In 2006, the US-based digital currency exchange company Gold Age Inc., a state-owned New York company, was shut down by the US Secret Service after operating in 2002. Business operators Arthur Budovsky and Vladimir Kats were charged "on charges of operating an illegal digital currency exchange and money transmission company" from their apartments. More than $ 30 million was transferred to digital currency accounts. Customers provided limited identity documentation and could transfer money to anyone around the world, with fees sometimes exceeding $ 100,000. Budovsky and Kats were sentenced to five years in prison in 2007 for "transferring money without a license. They were eventually sentenced to five years' probation."
In April 2007, the U.S. government ordered the E-Gold Administration to acquire approximately 58 E-Gold accounts owned and used by The Bullion Exchange, AnyGoldNow, IceGold, GitGold, The Denver Gold Exchange, GoldPouch Express, 1MDC ( a Digital Gold Currency, based on e-gold) and others, forcing G&SR (owner of OmniPay) to liquidate the seized assets. A few weeks later, E-Gold a> faced four charges.
In July 2008, WebMoney changed its rules, affecting many exchanges. Since that time, it has been forbidden to exchange WebMoney for the most popular e-currencies such as E-gold, Liberty Reserve and others.
Also in July 2008, the three directors of E-gold accepted an agreement with the prosecutors and pleaded guilty to one count of "conspiracy to engage in money laundering" and one count of "operating a money transmission business without a license". E-gold ceased operations in 2009.
In 2013, Jean-Loup Richet, a research fellow at ESSEC ISIS, investigated new money laundering techniques used by cybercriminals in a report written for the United Nations Office on Drugs and Crime. A common approach to money laundering was to use a digital currency exchange service that converted dollars into Liberty Reserve and could be sent and received anonymously. The recipient was able to convert the Liberty Reserve currency back into cash for a small fee. In May 2013, the Liberty Reserve digital currency changer was shut down after its alleged founder, Arthur Budovsky Belanchuk, and four others were arrested in Costa Rica, Spain, and New York 'on charges of conspiring to money laundering and conspiracy and executing a money transferring business without a license. Budovsky, a former US citizen and naturalized in Costa Rica, was convicted in connection with the 2006 Gold Age raid. A US indictment said the case "is considered the largest international prosecution for money laundering in history. ". More than $ 40 million in assets were seized pending forfeiture, and more than 30 Liberty Reserve exchange domain names were seized and have laundered proceeds.
From 2014 to the present
After the launch of a decentralized cryptocurrency bitcoin in 2008 and the subsequent introduction of other cryptocurrencies, many virtual platforms have been created specifically for the exchange of decentralized cryptocurrencies. Their regulations differ from country to country.
In February 2014, Mt. Gox, the largest cryptocurrency exchange at the time, suspended trading, closed its website and exchange service, and filed for bankruptcy protection against creditors in Japan. In April 2014, the company started liquidation proceedings. This was the result of a major theft of bitcoins straight out of the Mt. Gox hot wallet over time, starting in late 2011.
Some popular exchanges
In early 2018, reported Bloomberg News the largest cryptocurrency exchanges based on volume and estimated earnings as collected by CoinMarketCap. Binance, Huobi, and OKEX were identified as the 3 most important. According to the survey, the biggest concern among cryptocurrency traders was security and high trading fees. The exchanges are all fairly new and privately owned. Some of them are secretive about basic information, concealing the names of the owners, financial details, or even the location of the company.
Binance
Bitfinex
Bithumb
Bitstamp
Coinbase
Huobi
Cracking
OKEx
Upbit
What is MDB?
MDB is world's most popular Material Design framework for building responsive, mobile-first websites and apps.
MDB - trusted by 400 000 + developers & designers
---
MDB free download